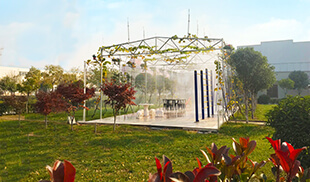 Kaida chemical has long been dedicated to the research, development and professional production of precious metal catalysts, compounds, metal oxides and titanium anodes coated on the surface, precious metal processing and recovery. Kaida provides innovative, quality and superior value products, services and solutions aimed at creating long-term value and potential growth for customers. At present, kaida's products have been successfully applied in petrochemical industry, environmental protection, pharmaceutical industry, waste water treatment, electronic circuits, metal recovery and many other fields.

Due to the advantages of independent research and technological innovation, kaida has been developing rapidly and has become an excellent enterprise in the domestic precious metal industry. Reach by the national expert with outstanding contribution for professor Cao Junqing technical head and with strong professional knowledge and rich experience of industrialization of new professors, Dr, and to recognize, professional and technical personnel, formed a strong research and development department, always full of vitality and vigor, with extraordinary speed, steady operation, outstanding performance chi into the orbit of sustainable development, has completed many national and provincial key projects.


In order to promote the development level and innovation ability of kaida and domestic noble metal catalyst, kaida has established long-term cooperative relations with many famous universities and national institutes and enterprises, such as xi 'an jiaotong university and tsinghua university. The nanocrystalline active component palladium carbon catalyst was listed as a national key new product project, and the ultra-fine grain palladium/carbon hydrogenation catalyst project was included in the national torch plan project by the ministry of science and technology. The project "platinum palladium carbon catalyst for lactam production" won the second prize of scientific and technological progress of China petrochemical corporation, and won a number of national invention patents. Under the support of excellent product quality and technical level, kaida company realizes the leapfrog development of product sales from domestic to international. At present, the products have covered more than 30 countries and regions in North America, South America, Europe, Asia and Africa, the company actively seeks overseas expansion, has established the first overseas branch in the United Kingdom in 2006 and plans to open branches in North America and other countries and regions.

In China's rare development opportunities and entrepreneurial environment, kaida people actively make kaida step by step to success. The surface-active industrial park invested by the company has been officially launched. Our ideal is to build kaida into a r&d and production center of precious metals and active materials with domestic strength and international excellence.

Technology platform
· Kaida takes precious metal catalyst and precious metal titanium base surface coating as the leading product.
· Kaida has established long-term cooperative partnership with KA technology company, laying a solid foundation for the company's leading technology and sustained and rapid development.
· Kaida applies for a number of invention patents every year and undertakes a number of national and provincial scientific research projects.